Getting There
Our adventure in Tangier started before we even got to the African continent. On this trip we were coming from Malaga, Spain by boarding a bus bound for Algeciras, just west of Gibraltar. The confusing part was that we didn't know how many stops it was going to take, which city stop to get off on, or exactly how to proceed to Morocco via ferry once we got there. While waiting for buses we were told to switch stops and lines several times. Even with my Arabic-speaking wife, we could not manage to get clear instructions from anyone, and multiple people gave us opposite directions.
Luckily during a rest stop we started chatting it up with a Moroccan man who was also headed to Tangier. He told us to follow him and he would get us to our destination as he was very familiar with the trek. He was so friendly, offering his phone number, life story, and a room in his personal home, that Randi and I were deeply suspicious of the guy. We actually run into this kind of encounter often while traveling. Some countries have hospitality cultures that are so friendly and unassuming that it can feel quite suspicious to an American abroad. I imagine that it would be difficult to tell a threat apart from a genuinely hospitable traveler, so we are always polite but cautious. Upon arrival at Algeciras, the situation quickly devolved into chaos. Packs of tourists huddled around the ticket window and was isn't quite clear when the next ferry is, where you line up, or what the protocol is. Several lines formed and dispersed, several friends shouting from line to line to go this way or that way because they weren't being let through. We banded with our new Moroccan buddy and just followed his lead. We eventually ended up on the ferry and were ordering cocktails and sandwiches as quickly as we could say "Tangier."
Once we arrived, clearing customs was quick and easy and we chose a cab to get us to our Airbnb. Atop Tangier we were dropped off into the ancient Medina. Medina means "city" in Arabic, but today it usually refers to a city center, market, or old town area. Our host met us in a rocky courtyard and walked us to our three story Airbnb. From the balcony we could see an excellent water view and the entire city, a tetris jumble of square white and terracotta roofs. Our Airbnb:
Lost
Morocco is a very cash-based society so I needed to find an ATM for us to enjoy our next meal. This is where the fun began. I decided to go on my own and let Randi unpack. This wasn't my first time navigating small streets and twisting roads, but for some reason this one was different. I walked around for about 20 minutes and never found an ATM. I also could not find my way back to our Airbnb. Even with my phone and Google Maps I was unable to navigate to the actual house. The streets were not arranged like a grid but like a maze of twisting side alley ways with dead ends. All the houses looked the same, and many without numbers or street names. Those that did have names, I couldn't read. I ended up in some dark alley and was offered a plastic bag to huff some substance and what I am pretty sure was crack in a pipe. Locals began to stare. I started to sweat, heard the words "lost American", and genuinely started getting nervous that I would not make it back. I could not get a call or text through to Randi. I was exhausted from the steep inclines and an overall concern that by now Randi was thinking I was kidnapped or worse.
I finally decided to ignore the map and pretend it was wrong…turns out it was. Our unmarked street (Rue Falaise Bouaziz) was called something totally different on Google Maps (Pro Tip: When things don't make sense it may not be you; Google is imperfect. Take a picture of your Airbnb because you can use the geocoordinates and also a visual frame of reference.) While I wandered, Randi was also panicking. After a more than half hour absence and two missed calls, she had decided to venture outside and look for me. Turns out the front door, which was wooden in a concrete frame, had jammed and was completely un-moveable without the strength of multiple people to budge it. She was pounding on the door and even trying to escape through the windows by the time I made it back. I have no idea how long I was actually gone, but it felt like years, and I was drenched in sweat. I showered and we regrouped, heading out to Avenue Mohammed IV. This is considered the main strip in Tangier and has beaches along the way. Our first Moroccan meal consisted of whatever that we could find still open around 8pm; I was exhausted so I couldn't even tell you what it was.
In true Randi form, she remembers exactly what she ate and what kind of cat was in the restaurant for her to pet. It was a seafood tagine and liver, by the way, and delicious. Her favorite tagine of the trip despite being her least favorite city. While the national dish of Morocco is couscous, tagine is what you'll find on the menu all day every day. It satisfies like a hearty stew and is served bubbling hot in clay dishes.
The next day we decide to explore and had a very nice lunch with a spectacular view at Cafe Hafa. This place is well known for famous visitors and it was not far from our Airbnb. We enjoyed coffee and mint tea while Randi pet all the stray cats. The mint tea is AWESOME – just jam-packed with leaves, strong and sugary. Perfect fuel for exploring the Tangier medina for the rest of the day. Next up: grab a rental car and head to Chefchaouen (The Blue City).
Overall: We didn't love Tangier. It's not the best city in Morocco (spoiler alert, the best are Fez and Marrakesh). Although Tangier offers many things that are quintessentially Moroccan, you can find better versions of them (the medina, seaside views, tagine dishes, kasbahs, hammams, etc) in other cities without taking precious time from your trip to bother with Tangier. We were there 1.5 days and that was more than plenty. Most travel sites recommend no more than 1-2 days, and we would not have missed anything by skipping it all together.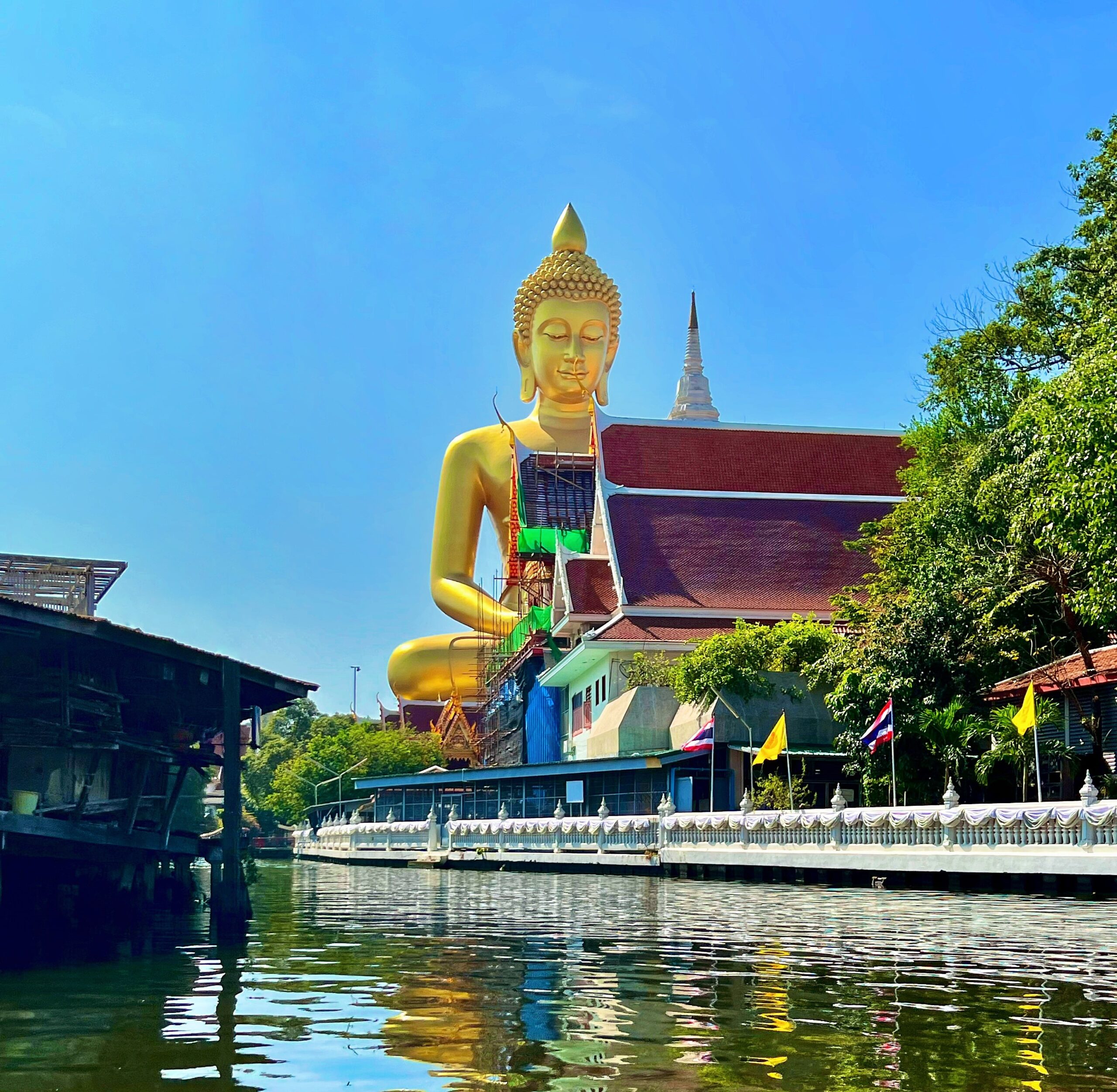 What an escape – can't recommend enough! Find our itinerary, lessons learned, and what we'd do next time here […]